Chief's Challenge 1 Mile Sprint
When:
October 6, 2015 @ 2:00 pm
2015-10-06T14:00:00-04:00
2015-10-06T14:30:00-04:00
Where:
Cherokee Phoenix Theatres
91 Sequoyah Trail
Cherokee, NC 28719
USA

Cost:
Adults $15/$20, Kids & Elders $5 [12 & under, 59++
The 6th Annual Chief's Challenge 1 Mile  Sprint kicks off a full week of fun in Cherokee on Tuesday – October 6th.  The course is fast and fun – starting up at the Cherokee Phoenix Theatre and heads thru the heart of downtown ending in front of the Cherokee Urgent Care Clinic. Enjoy face painting, balloon art, music, and ton of good family fun prior to the 2:00 START.

The Chief's Challenge is a benefit for the Madison Hornbuckle Children's Cancer Foundation – please see details below as well as an opportunity to Run For Free!
The race kicks off the 104th Annual Cherokee Indian Fair – held at the Cherokee Indian Fairgrounds – just down the street from the Finish Line. Bring some dry clothes and plan to stay for the Cherokee Indian Fair Parade and other festivities after the run/walk.  The theme of this 2015 Cherokee Indian Fair is "Weaving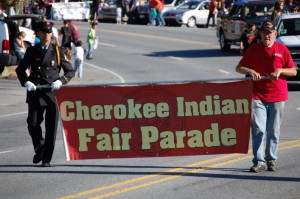 Dreams and Traditions Into Our Future".
Awards & Age Groups:
Top three (3) M/F Overall
Top three (3) M/F Age Group
Age Groups: 3-5, 6-8, 9-12, 13-16, 17-19, 20-25, 26-35, 36-45, 46-50, 51-60, 61+
REGISTRATION SCHEDULE:
Online registration is available at RunSignUp.com [https://runsignup.com/ChiefsChallenge]
Adults = $15 until October 1st  – then $20 October 2nd thru Race Day.
Kids [12 & Under] and Elders [59+] = $5 now thru Race Day
FREE ENTRY with a donation of $50 or more to the Madison Hornbuckle Children's Cancer Foundation.
RACE DAY SCHEDULE:
11:00 AM – 1:00 PM: On-site regsitration and packet pick up
2:00 PM: START Run/Walk
Download race flyer here [coming soon].
Check out the 2014 Chief's Challenge Overall Results here. 
WHY WE RUN:
The 6th Annual Chief's Challenge is a benefit for the Madison Hornbuckle Children's Cancer Foundation
The Madison Hornbuckle Children's Cancer Foundation serves all children ages 17 and under in Jackson, Swain, Cherokee, Graham and Haywood counties that have cancer. We at the Madison Hornbuckle Children's Cancer Foundation understand that this disease creates a hardship on families that are forced to take time off work and pay expensive medical bills. We are dedicated to supporting these families during this difficult time in their lives.
Madison Hornbuckle was an 11 year old child diagnosed with cancer at the age of 10. Madison saw the devastating effects cancer has on families through her own family as they dealt with her disease and though families she came in contact with during her treatments. Madison taught us all valuable lessons about helping people in their times of need. Through this Foundation we hope to preserve the memory of Madision and pay tribute to her.
Please go to the Foundation website for more information or check out the Donate tab on the RunSignUp registration page. Those making a a donation of $50 or more Run For Free!
Website http://nc-cherokee.com/madison-hornbuckle-foundation/
The 6th Annual Chief's Challenge is hosted by Cherokee Choices: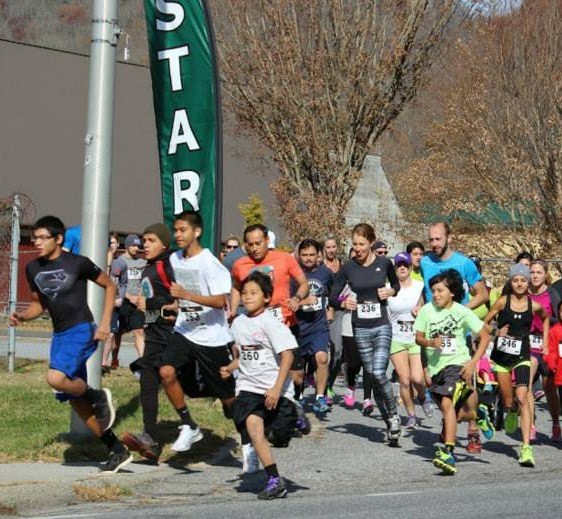 Cherokee Choices / REACH works to mobilize the community to confront environmental and biological factors that put Cherokee people at higher risk for diabetes.
The cornerstones of this program are listening to the community and providing social support to increase physical activity and promote well-being and healthy choices, which can reduce the risk for obesity and diabetes. This approach makes Cherokee Choices different from the top-down programs typically provided by social service agencies.
Our efforts include addressing issues related to racism and mental health; creating a supportive environment for community participation; and developing policies for schools, work sites, and churches that promote positive health changes.
For additional information about our programs please visit our website or follow our events on Facebook