Upcoming Events
Apr
11
Sat
2020
Carry Your Cross 5K

@ Pole Creek Baptist Church
Apr 11 @ 9:00 am
Looking to be challenged physically and spiritually?… join us for the 2020 Carry Your Cross 5K, 1K Kid's Run, and Little Kid's (Ages 2-5) Fun Run – Saturday April 11th.  Always held on Easter Saturday – 5K participants carry a 4ft length of 2×4 lumber across your back for the final 2/10 of a mile – uphill! Come join us for a run that you won't soon forget.
Free Child Care for ages 2-12 while parents participate
Run solo or with your Church Team Challenge teammates.
Teams of four run on behalf of your church. The best team will win the coveted Carry Your Cross Team Trophy and bragging rights for one year as fastest church team.  Check out the details below.  
Special Commemerative Awards to: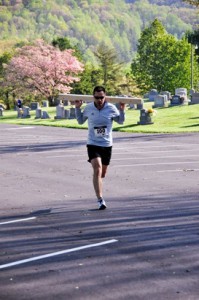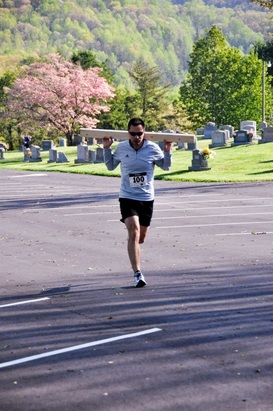 Top 3 Male/Female Overall
Top 3 Male/Female Masters [40+]
Top 3 Male/Female in the following Age Groups:
12+ under, 13-15, 16-18, 19-24, 25-29, 30-34, 35-39, 40-44, 45-49, 50-54, 55-59, 60-64, 65-69, 70 +
KIDS 1K AWARDS to the Top 3 Male/Female Overall 
Schedule
Saturday – April 11th
7:00 – 8:45    Packet Pick Up and Onsite Registration in the Family Life Center (gym).
9:00              5K START
10:00 +/-       Kids 1K START
10:20 +/-       Little Kids Fun Run
10:30            5K Awards Ceremony
Event details and a very cool video are found at http://www.carryyourcross5k.org/
Please like us on Facebook for updates and info.
Apr
25
Sat
2020
Woodfin 5K

@ Woodfin Elementary School
Apr 25 @ 9:00 am
Invest in future generations.
Run to support youth literacy and community service."
We are looking forward to another successful race! The course rolls through some of the hills of Woodfin, making it a beautiful run and a good challenge as we hope to encourage healthy choices within our community.
In coordination with Woodfin Elementary School , Woodfin Elementary School PTO, The Town of Woodfin, The Woodfin YMCA , New Life Community Church, ThisIsWoodfin.com and many other fine friends of Woodfin Elementary School.
We have enabled all Woodfin Elementary School students run for FREE [They must register to do so.] In exchange for this freebie we encourage them to raise funds for their school by finding sponsors. Well…. how do you get elementary school kids motivated to raise $$$? Easy! The class that raises the most funds wins a Pizza Party in their classroom!! Now we're talking!!!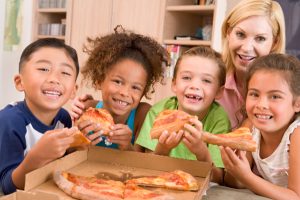 May
16
Sat
2020
Leader of the Pack 5K & Fun Run

@ McNair Stadium: Forest City NC
May 16 @ 8:00 am
Join us in celebration of the 11th Annual Leader of the Pack 5K & Fun Run – Saturday May 18th at the McNair Stadium in Forest City, NC. Hosted by the Rutherford County Schools Education Foundation the 5K run/walk and Free 1/2 mile Fun Run is a benefit for the RCSEF initiatives. 
**If you sign up after 5/01/2020 you will not be guaranteed a shirt on Race Day. You can still log in your shirt size, however, as we may have some left over after the race.**
Registration info:
Until May 15th: Adults: $20, Students [Age 18 & under]: $15
Race Day May 16th: Adults: $25, Students [Age 18 & under]: $15
Special pricing:
5K Family Four Pack >> Four (4) runners for a $60 flat rate.  [To qualify – the four (4) runners must be signed up with the same registration/payment. This discount will end on May 15th and will not be available on Race Day]
SCHEDULE:
Packet Pick Up & Onsite Registration:
Friday – May 15th 3:00-6:00pm at Cool Springs Admin Offices – 382 W. Main St. Forest City
Saturday – May 16th 6:00-7:30am at McNair Stadium – McNair Dr. Forest City
START: 8:00am

Awards:
Top Overall Male/Female (1st, 2nd, & 3rd) 
Top Master Male/Female (1st & 2nd) 
Age Group Awards (1st, 2nd,& 3rd)  Male/Female in the following age groups: 
0-4, 5-6, 7-8, 9-10, 11-12, 13-14, 15-19, 20-24, 25-29, 30-34, 35-39, 40-44, 45-49, 50-54, 55-59, 60-64, 65-69, 70-74, 75-79, 80+


School participation awards
Trophies will be  awarded to the elementary, middle and high schools with the highest participation – School participation is based on runners present and checked in on the day of the race. Family members, staff, community members, etc. (not only students) count toward school participation if registered and checked in with their school affiliation. No school level awards will be determined by race times. 
Community Cup Challenge
RCS Education Foundation invites – no, CHALLENGES – local business and organizations to see who can get the biggest group to register for Leader of the Pack 5K! The largest group will be awarded the Community Cup – a golden runner trophy display proudly – during the awards ceremony immediately following the 5k. Timing will NOT be a factor in the awarding of the Community Cup. Recruit coworkers, challenge other organizations on social media, and have fun supporting our children and their education! [Please do not create a Group for you School – we have that covered.]
The Leader of the Pack 5K is part of the Rutherford Outdoor Coalition – Rutherford Race Series