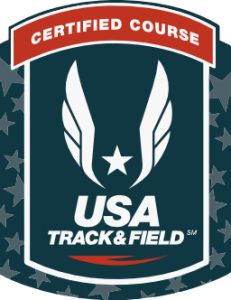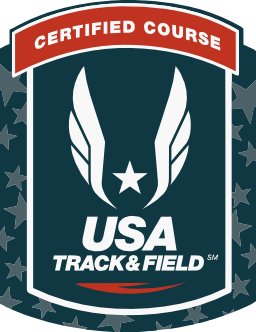 THE COURSE TOO TOUGH TO TAME!
The USATF certified 5K course [NC13075DF] has you running up and down hills, around Sugar Mountain, and crossing a bridge over Purple Heart Creek. This is a Marine Run, it will be CHALLENGING, but being Challenging is what you would expect from a Marine Run. 
Not a runner? Join us for the untimed Pollywog 5K for Kids and Adults – walk at your own pace.
Some are asking 'How tough is the course?', It's a Challenging course. Last years runners stated that this race was the best race they had run all year, Other's said it was a great course,  but it is not a P.R. course, that's why the nickname; THE COURSE TOO TOUGH TO TAME.  Part of the Marine Corps Creed is to 'Never leave anyone Behind'.  Same goes for this event; 'No Runner Will be Left Behind'.  We'll be there to make sure everyone finishes.
New this year… the Top Overall Male & Female 5K winner will receive the coveted Bronze Marine Boot award
Race Day Schedule:
6:45 – 7:45     On-site registration and Packet Pick Up at the Crowne Plaza Asheville
8:00                START
 
Hosted by the Asheville Marine Corps League the Marine 5K Run is a benefit for the VA Hospital Asheville, Wounded Warrior Battalion-East, Asheville High School JROTC, and others. The Asheville Marine Corps League has No paid employees – 100% of the profits generated go directly to our charities.
About the Marine Corps League:
Members of the Marine Corps League join together in camaraderie and fellowship for the purpose of preserving the traditions and promoting the interests of the United States Marine Corps, banding together those who are now serving in the United States Marine Corps and those who have been honorably discharged from that service that they may effectively promote the ideals of American freedom and democracy, voluntarily aiding and rendering assistance to all Marines, FMF Corpsmen and former Marines and FMF Corpsmen and to their widows and orphans; and to perpetuate th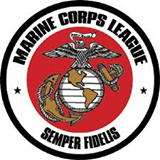 e history of the United States Marine Corps and by fitting acts to observe the anniversaries of historical occasions of particular interest to Marines.
Like the Asheville Marine Corps League Facebook page by clicking their logo (at right).